How To Activate/Deactivate: Value-added services are the core services for any network. If you are using a Vi SIM, you can activate and deactivate these services easily on your phone. If you don't know How To Activate/Deactivate Value Added Service (VAS) in Vi, this post is for you. You can get a lot of help from this blog as here; you'll find the full procedure for activating and deactivating these services. So, you need to go through this blog to find out the procedure.
How can you activate Value Added Services in Vi?
There are various services lists in VAS. You need to be sure which services you want to activate. Once you make sure of what you want, you can send an SMS to 155223, and then you'll receive a list of various services after that. There will be activation numbers in front of each service list. After you find the service list you want to activate, you can dial that number, and the required service will be activated on your phone. 
Are there some other methods too?
Yes, there are some other methods for the activation of these services. Such as, you can use the Vi application for the activation of these services. Suppose you don't have this app, open the play store and download it. After getting this app, you can simply log in by using your Vi number, and then from the menu, you can select the VAS service which you want to activate.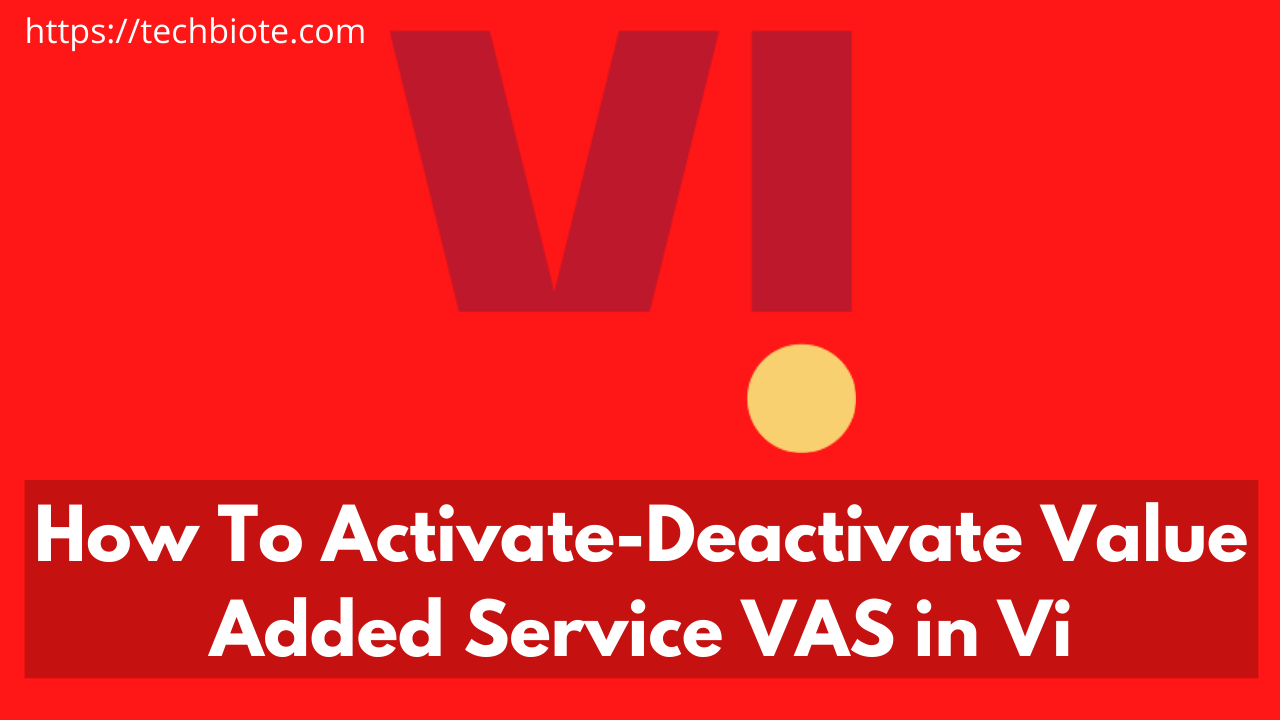 Check: How To Activate Vi Sim
How to deactivate VAS services?
You can deactivate VAS services by simply texting 155223 and writing STOP in your message. After sending the SMS, you will receive a list of all the activated services. There will be a number for deactivating these services in front of each list; you can reply with that number to deactivate the service that you don't want anymore.