Jio Mobile Number:If you want to find your number on Jio mobile, you are at the right place. Sometimes a person wants to know the number on his phone. You can check your mobile phone number in a few ways, such as using USSD codes, SMS, and the My Jio app on your phone. 
How can you check your Jio mobile number using USSD codes?
It is quite easy for the users to know their Jio numbers by dialing USSD codes. To check your phone number, you need to dial *1# on your phone. Your phone number will appear on the screen.
Can the users check their phone numbers by calling the service?
Yes, users can know their Jio mobile number by using the calling service. For this, they have to open the dial pad and call the customer care number, i.e., 198. Users have to select a familiar language to understand what the operator is asking them to do. Follow the instructions, and after verification, you will be given your Jio mobile number.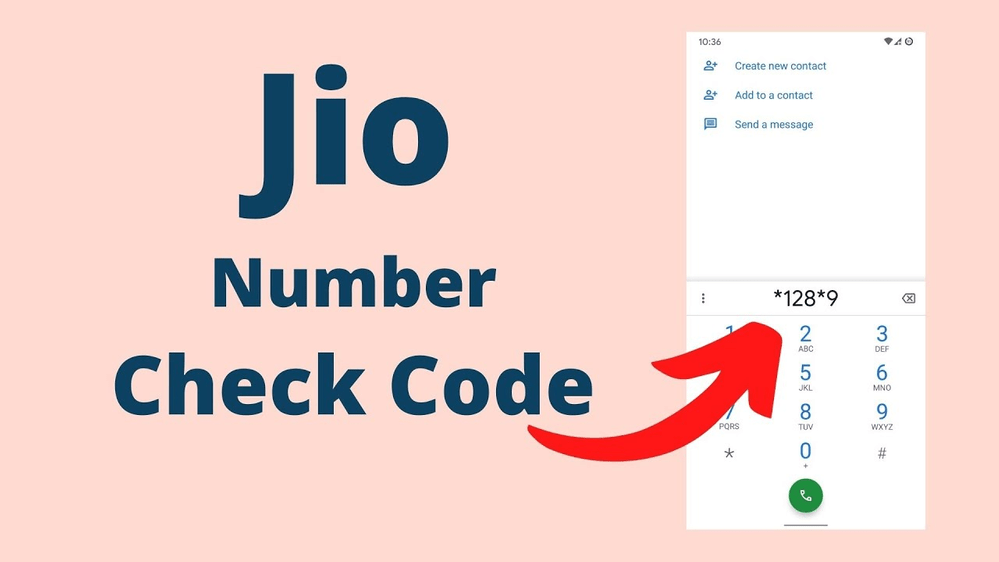 Check: BSNL Data Balance
How can the users use the My Jio app to check their phone numbers?
It is quite simple to use the My Jio app to get your mobile phone number. You have to open the Google Play store and download the My Jio app. Tap the proceed option. Allow the app permission, and log in to the application. You can see your 10digit Jio mobile number on the screen under the My Account section.
What are some USSD codes to check data balance and balance in Jio mobile?
Users can dial *1# to check their Jio number.

SMS BAL to 199 to check the validity and prepaid balance. 

SMS MBAL to 55333 to check daily 4G data usage.

Dial *333# to check Talktime or balance. 

Call 1923 to activate the data plan on your phone.