Jio Tele Verification Number:If you have a Jio SIM, you need to activate this SIM in order to use it. You can't just buy a SIM and start using it because activation of the SIM is important as well. Many people don't know which is the right number they should dial for the activation of their SIM. If you are one of such people as well, you don't need to worry. This is the post where you will find the Jio Tele Verification Number and Jio SIM Activation Number, and there are many other things that you should know about the activation of your Jio number. 
What is the number?
You need to call on 1977 for the activation of your Jio SIM card. By calling on this number, you can activate your SIM both for data usage and for voice calls. Many people are unaware of this activation number and are looking for it. If you only want to use your Jio SIM for only for the internet, then you just need to activate the data services. For only activating the data services on your Jio SIM, you can call on 1800-890-1977. So, these two are the numbers that you can dial for the activation of your Jio SIM. Either you only want to activate it for data usage or for both voice calling and data usage. 
What is the procedure?
You just need to dial that Jio Tele Verification Number | Jio SIM Activation Number, and after that, they will ask you to complete a few steps. After you follow their provided instruction, your SIM will be activated. So, the Jio SIM activation process is quite easier, and you can easily activate your SIM by following this easy process.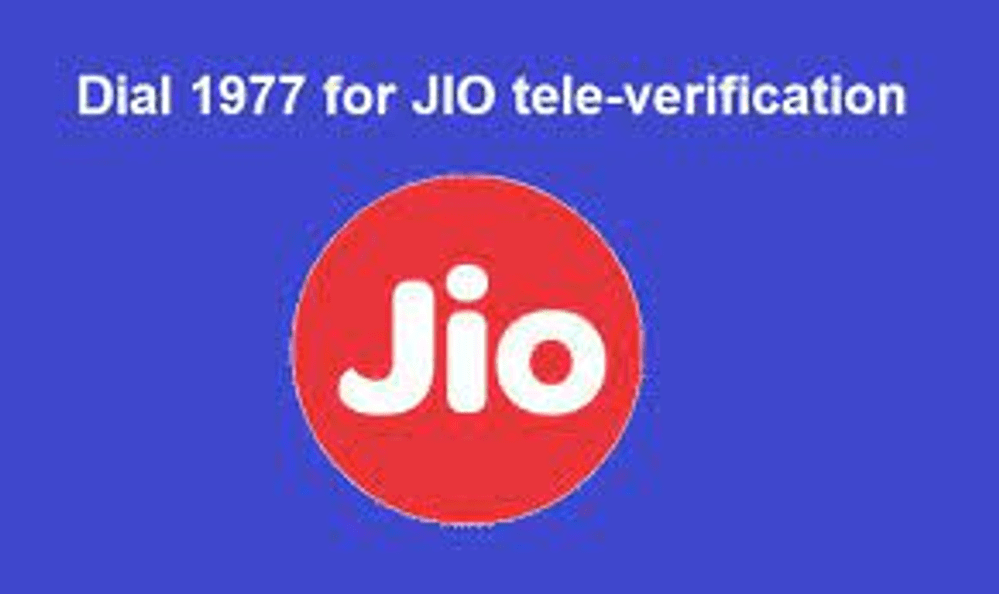 Check: MetroPCS APN Settings
Why is SIM activation essential?
SIM activation is essential because it proves that the SIM is in the right hands. That's why SIM won't work if you don't activate it.