Vi Data Balance Check: You need to check your data balance because it will help you in knowing how much data or internet balance is remaining to use. People who don't check their data or net balance won't be able to recharge their balance on time and end up with no internet. Imagine you are in a situation where you have an urgent need for the internet but your offer ended last night. So, to recharge your net balance on time, you need to check it thoroughly. You can find out Vi Net Balance Check Number & Code below.
How to check Vi data balance?
There are different methods of checking the data balance or net balance on your Vi number. Whether you want to check it online or want to check it by using the offline method, you can do so. Whether you are using 2G, 3G, 4G, or 4G+ Vi internet services, the net balance checking procedure is the same. Read the post below to know the procedure.
You need to the play store and then download the Vi app from here. After downloading the Vi app, you need to sign in here by adding your Vi number. When the app opens, you can see our net balance here without any problem. You can sign in or use this Vi app if you don't have internet.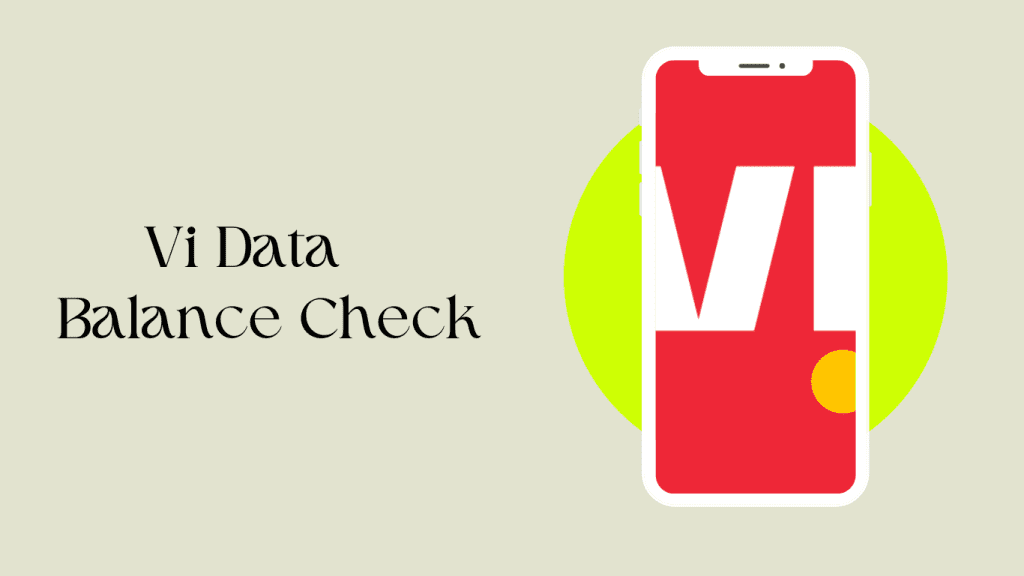 Check: Vodafone idea Vi Loan Number
You can check your Vi data balance or net balance offline as well. All you should do is dial a simple code, and after that, you can find out your remaining net balance. The code is *199*2*2#, and the net balance information message will appear on your screen after you dial this code. If you'd like to check the main balance of your Vi SIM, then you can dial *199#.