Many people who lost their phone with a BSNL SIM Card in it worry about their safety. They have all the contacts on their phone, and their bank account is also connected with their number, which is why they face a lot of stress after they lose their phone. If you are facing a similar problem as well, you can block your BSNL SIM Card in order to secure your personal details. If you don't know How To Block BSNL SIM Card Number, this post will help you. There are some other things that you can know about it as well. 
Read More: BSNL Balance Check Number 2022 
How to block it via customer care?
All you need to do is dial 1503 from your phone if you are a BSNL user and then follow the instructions. After that, request them to block your SIM and then provide the required information, which they'll demand from you. In this way, your BSNL SIM will be blocked.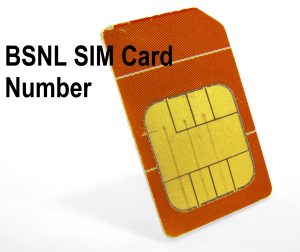 How to block it online?
Unfortunately, BSNL isn't offering an online service to block your SIM card yet, but you can do so by sending them an email. In your email, you need to write the details like your name, last call, date of birth, address, and the last recharge you made. Then you need to type "block my BSNL SIM" and attach all the required documents that prove that you are the real owner of the SIM. You also need to write a brief reason for why you want to block your BSNL SIM Card and send them this email. After sending this email, wait for their response. You can send this email to [email protected]. In this way, you can block your SIM without visiting them personally.
Why do people block their SIM?
Usually, people who lost their phones want to block their BSNL SIM Card because they don't want to risk their data. This blog will guide such people regarding How To Block BSNL SIM Card Number if they don't know the procedure. Moreover, people can visit any nearby branch to block their SIM as well.