Airtel Minute Check Codes 2023: Airtel is one of the most renowned telecom companies providing services in different countries. Airtel is a reputed company operating from 10 years across the globe. Airtel provides special offers and amazing services to its customers. You don't need to worry about running out of balance when using the airtel number because of the exciting affordable offers provided by the company. If you have subscribed to the airtel offer and want to check airtel minutes then you have to dial a simple code.
Must Check: Airtel Latest Codes
Airtel Minute Check Codes 2023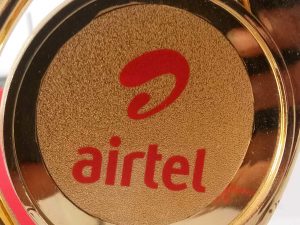 Airtel Minute Check offers
Airtel provides a lot of attractive minute offers in 2021. Here you will find easy ways that will help you to find the airtel minute pack information. Airtel provides great offers when it comes to call and minute packages. This year airtel minute offers are cheap as compared to the previous year. You will get to know the exciting minute packs in 2022 in different countries. You can call at the discounted rates to this network and other networks too. All minute airtel offer is great for every customer because you can use it for the longest duration.
Airtel takes care of every customer who wants the best minute pack according to their requirement. You can subscribe to these minute offers by dialing simple USSD codes about the Airtel Minute offer 2022. Airtel minute offer includes the 24-minute pack, 38-minute pack, 46-minute pack, 92-minute pack, 160-minute pack, and up to 2000 minute pack. Every minute offer is great and you can subscribe to these offers at the cheapest rates.  You just need to dial a simple USSD code to activate your favorite minute pack. We are providing these codes for our users to easily check there balance and packages with just one click.
Must Check: BSNL Latest Codes
If you like this information then feel free to share with your friends about the amazing airtel minute offers. You can use easy to remember Airtel codes and subscribe to your favorite minute pack offer. You can check the remaining minutes by dialing a specific code given in the list mentioned above.
| USSD Code | Functions |
| --- | --- |
| 121 | Airtel Customer Care Number |
| 198 | Airtel Complaint Number |
| *123# | Airtel Balance Check |
| *123*10# or *123*# | Check for Free 2G Data Balance |
| *123*11# | Check for 3G Data Balance |
| *121*8# | Check for Airtel 4G Balance |
| *123*197# | Airtel Night Data Balance |
|  *123*2# or *555# | Check for  Local SMS Balance |
| 1909 | DND Activation/Deactivation |
|   *141*10# or 52141 | Airtel Loan Number |
| *121# | My Airtel, My Offer |
| *121*4# | Airtel Value Added Services |
| *121*7# | To Check Last 5 Transactions and also Value Added Services. |
| *123*1# | Check for Airtel to Airtel Mins Balance |
| *123*6# | Local Airtel to Airtel Night Minutes Balance |
| *123*7# | Check for Free Local, STD SMS Balance |
| *123*8# | Check for Free STD Minutes Balance |
| *141# | Airtel Talk time Gift Service [Share or Ask Talk time ] |
| SMS 3G to 121 | Airtel 3g activation USSD code |
| *222# | Special 5 Offers |
| *321# | Airtel Live Services |
| *325# | Free Facebook Access [Rs. 1 per day ] |
| *515# | Twitter Service |
| *566# | Airtel Special Offers and Rewards |
| *567# | GPRS(Activation/Deactivation) |
| *678# | Hello Tunes Menu |
| *888# | Missed Call Alert |
| *777# | Local National SMS Packs |
| *282# | Know Your own Airtel number |
| *141*10# | Airtel loan code |
| SMS PORT to 1909 | Mobile number portability |
| SMS START to 121 | Start any service |
| SMS STOP to 121 | Stop any service |
| SMS Data USE to 121 | Check 2G/3G balance |
| SMS UNB to 121 | Check unbilled amount |
| SMS OT to 121 | Outstanding amount |
| SMS BP to 121 | Current bill plan |
| SMS BILL to 121 | Bill summary |
| SMS PAY to 121 | Last 3 bill payment details |
| 543217 | Contests |
| USSD Detail | Short Code |
| --- | --- |
| Airtel Balance & Validity Check | *123# |
| Airtel Number Best Offer Check | *121*1# OR Call on 12131 |
| Find Airtel SIM Phone Number | *282# |
| Airtel Data Balance Check Code | *121*2# OR Dial *121# and Enter 2 and Proceed |
| Activate Airtel Miss Call Alert Service | *888# |
| Airtel Credit Talktime Loan Code | Dial *141# OR Call on 52141 |
| Airtel Internet Data Loan Code | Dial *141# OR Call on 52141 |
| Airtel Unlimited Calling Plan & Data Pack Offers | *121*1# |
| Airtel Self Care Menu | *121# |
| Airtel GPRS Internet Settings | SMS "MO" To 54321 |
| Airtel Free Facebook with USSD | *325# |
| Airtel Hello Tune Service) Caller Tune | *678# |
| Airtel Customer Care Helpline Number | Dial 198 OR 121 |
| Airtel Voice & Roaming Packs | *222# |
| USSD Detail | Short Code |
| --- | --- |
| Airtel Self Care Menu | *121# |
| Airtel Balance & Validity Check | *123# |
| Airtel Number Best Offer Check | *121*1# |
| Find Airtel SIM Phone Number | *121# | *282# | *121*9# |
| Airtel Data Balance Check Code | *121*2# and Proceed on '1' |
| Airtel Missed Call Alert Service | *888# |
| Airtel Credit & Data Loan Code | Dial *141# OR Call on 52141 |
| Airtel GPRS Internet Settings | Send an SMS "MO" To 54321 |
| Airtel Caller Tune Service | *678# |
| Airtel Customer Care Number | Call on 198 | 121 |
| Airtel Talktime Balance Transfer | Dial *141# and Select Talktime Option |
| USSD Detail | Short Code |
| --- | --- |
| Airtel Balance & Validity Check Code | *123# |
| Airtel SIM Mobile Number Check Code | *121# | *282# | *121*9# |
| Airtel Special Recharge Offer Check Code | *121*1# | Visit URL |
| Airtel 4G Data Balance Detail Check Code | *121*2# and Proceed on '1' |
| Airtel Upcoming Pack Detail Check Code | *121*2# and Proceed on '2' |
| Airtel Recharge with Coupon Code | *121*3# |
| Start/Stop Airtel VAS Service | *121*5# | *121*7# |
| Airtel Digital TV Balance & Validity Check Number | Call on 8130081300 |
| Airtel Balance Deduction Summary Check Code | *121*7# and Proceed on '1' |
| Airtel Last Recharge Detail Check Code | *121*7# and Proceed on '2' |
| Airtel Unlimited Cafe Pack for 1 Hour | *121*8# |
| Airtel Smart & Data Pack Detail Check Code | *121*10# | *121*11# |
| Airtel Payment Bank Balance and Other Details | *121# and Proceed on '9' |
| Airtel Talktime Balance Transfer Service | *141# | Call on 52141 |
| Take Airtel Advance Talktime Loan | *141# |
| Airtel Internet Data Loan Code | *141#*567# (Service Terminated) |
| Airtel Ask Talktime Service | *141# |
| Airtel Call me Back SMS Service | *141# |
| Airtel Mobile Internet Settings | Send SMS "MO" to 54321 (Toll-Free) |
| Activate/Deactivate Airtel DND Service | Visit URL |
| Port Airtel Mobile Number | Send SMS PORT to 1900 |
| Airtel Caller Tune USSD Code | *678# OR Call on 543215 |
| Airtel Miss Call Alert Service Code | *888# |
| Airtel Customer Care & Complain Number | Call on 198 OR 121 |
| Change Airtel Service Menu Langauge | *121# and Proceed on '1' |
| Find Nearest Airtel Store Address Check Code | Send SMS "ARC" To 121 |