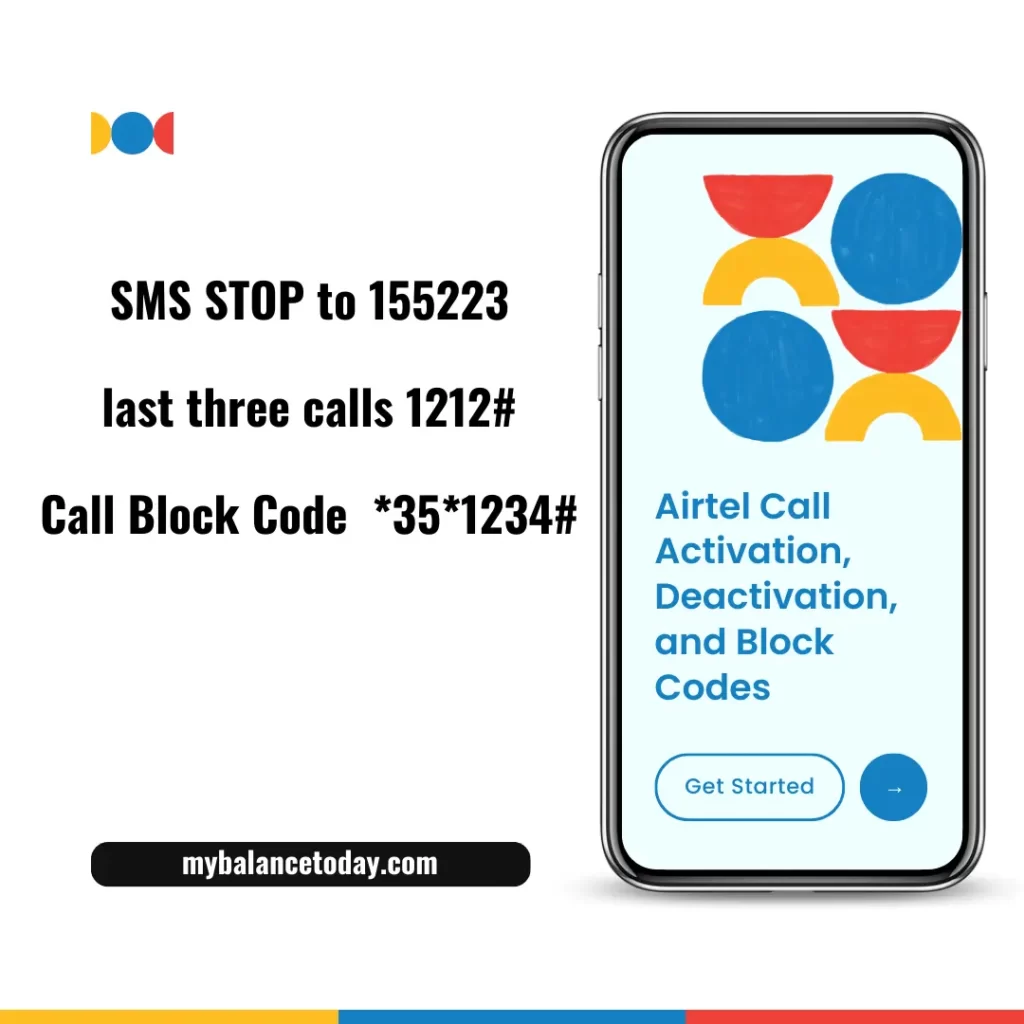 Staying connected with the world while also maintaining our digital privacy and preferences has never been more straightforward, especially for Airtel users. This telecom giant not only promises exceptional network quality but also empowers its users with simple yet powerful airtel call activate deactivate and block codes. Let's check these codes to ease your life.
Airtel Missed Call Alert Deactivation Code
Are incessant missed call notifications cluttering your phone? Airtel offers a quick solution to regain your peace. To deactivate the missed call alert service, just SMS STOP to 155223. It's that simple. This will immediately disable the missed call notifications, allowing you to enjoy uninterrupted time, whether you're in a meeting, on a flight, or simply spending some quiet time away from the constant buzzing of your phone.
Sometimes, you may find yourself in need of quickly checking your recent call history without having to go through your phone logs. Airtel makes this easy. By dialing 1212#, you can instantly retrieve the details of your last three calls. Whether it's to double-check if you've called back an important client or to ensure you haven't missed out on a personal call, this code is a testament to Airtel's commitment to offering convenient solutions to its customers.
Airtel Call Waiting Activation Code
In the realm of connectivity, missing important calls isn't an option. Airtel's call waiting feature is a lifeline in such scenarios. Activating this service is a walk in the park. Head to your phone app, tap the menu, proceed to settings, and select your Airtel SIM card under calling accounts. Then, simply navigate to additional settings and toggle on the switch next to call waiting. This will activate the service, and you'll be alerted of incoming calls during an ongoing conversation, ensuring you stay on top of all your important communications.
To activate call waiting on an Airtel line, follow these steps:
Go to your device's Phone app.
Tap on the menu icon represented by three vertical dots.
Select 'Settings' and then 'Calling accounts'.
Choose the SIM card slot associated with your Airtel service.
Proceed to 'Additional settings'.
Toggle the 'Call waiting' option to enable it.
Airtel Incoming Call Block Code
Maintaining your privacy is a right, not a luxury. Airtel resonates with this philosophy by providing a straightforward method to block incoming calls. To activate this feature, dial *35*1234#. If you wish to disable it and receive calls freely again, the deactivation is just as effortless—dial #35*1234#. This service allows you to create boundaries and filter out the calls you want to receive, affording you serenity and control over your incoming calls.
In an age where we are bombarded with information and communications, having the ability to manage who can reach us and when is a significant advantage. Airtel's intuitive call management codes not only provide a seamless user experience but also demonstrate the company's understanding of its customers' need for control and privacy.
Airtel's Commitment to User Empowerment
Airtel's approach to call management is not just about providing services; it's about delivering a seamless and user-friendly experience that caters to the dynamic needs of its vast customer base. The ability to quickly activate, deactivate, and block calls reflects a deep understanding of the user's desire for both connectivity and peace of mind.
By offering straightforward codes and processes, Airtel ensures that you can enjoy their services without any hassle. This level of commitment places Airtel at the forefront of customer-centric communication services, making it a preferred choice for millions.
Conclusion
In the digital era, where every moment is precious, Airtel's call management features stand out as beacons of efficiency and control. With the airtel call activate deactivate and block codes, you have the agency to tailor your call settings in a way that complements your lifestyle. Whether it's the serenity that comes with deactivating missed call alerts, the convenience of accessing your last three call details, the foresight offered by call waiting, or the peace afforded by call blocking.