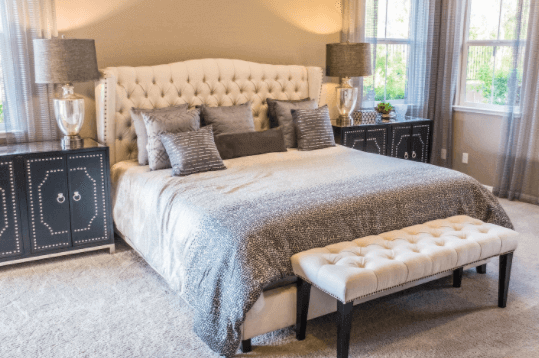 Are you relocating to Dubai for work or to start a new life adventure in the Emirate city? If so, finding a spacious two-bedroom apartment is probably high on your list of priorities. Renting in Dubai can seem daunting, with so many areas and options to choose from. But don't worry, we've got you covered. We've compiled the ultimate guide to renting a roomy two-bedroom apartment in Dubai so you can find a new home that suits your needs and budget.
Finding the Perfect Two-Bedroom Apartment in Dubai
Finding an ideal two-bedroom apartment in Dubai may seem challenging, but with some insider tips, you'll be settling into a spacious new place in no time.
First, decide on the area that suits your needs. If you want to be near the beach, look at apartments in Dubai Marina or Jumeirah Beach Residence. Prefer the city center? Check out Business Bay or Downtown Dubai. Have kids? Consider family-friendly areas like Dubai Hills Estate or Arabian Ranches.
Budget and Amenities
Set a budget and list must-have amenities before starting your search. Two-bedrooms in Dubai range from moderately priced to luxury. Specify needs like covered parking, storage, balcony, or pool.
Search Online
Scour sites like Propertyfinder, Bayut and Dubizzle for listings. Check photos, prices, location and amenities. Shortlist favorites and schedule viewings. Ask about extras like utilities, maintenance fees and contracts.
View in Person
See places in person. Inspect the overall condition and layout. Are rooms spacious and bright? Test water pressure, AC, appliances and any provided furniture. Ask the landlord or agent any questions.
Negotiate the Best Deal
Found your perfect new home? Congrats! Now negotiate the rent. Prices in Dubai often have some wiggle room. Ask if any incentives like free months of rent or parking are offered. Get all terms in writing before signing the final contract.
With the right area, budget, search strategy and negotiation, you'll be kicking back in your new spacious two-bedroom Dubai apartment in no time. Best of luck with your search!
Must-Have Amenities for a Two-Bedroom Apartment in Dubai
When looking for a spacious two-bedroom apartment in Dubai, there are a few must-have amenities you'll want to consider.
A large, open-concept living and dining area. After all, you'll be entertaining friends and family, so you'll need plenty of space for seating and serving meals. Look for an area of at least 500 square feet.
Modern kitchen with high-end appliances. As the heart of any home, the kitchen should be fully equipped with stainless steel appliances like a refrigerator, stove, oven, microwave and dishwasher. An island or breakfast bar is ideal for casual meals and chatting with your guests while cooking.
En suite bathrooms. In a two-bedroom apartment, each bedroom should have its own private en suite bathroom for convenience and privacy. Marble countertops, double vanities, a bathtub and separate shower are luxurious touches.
Balcony with views. There's nothing quite like enjoying your morning coffee on a spacious balcony overlooking the Dubai skyline or waterfront. Look for an apartment with a large balcony, at least 100 square feet, that offers panoramic views.
### Amenities Galore
Many new buildings also offer resort-style amenities like a gym, pool, hot tub and playground. Some even have a concierge, 24-hour security and valet parking. With so many options, you'll have everything you need for an ultra-comfortable lifestyle in your Dubai home. Start searching today for your perfect two-bedroom apartment in one of the world's most exciting cities!
Budgeting and Negotiating the Best Rent for a Two-Bedroom Apartment in Dubai
When renting an apartment in Dubai, the cost is going to be one of your top concerns. Dubai is an expensive city, so finding an affordable two-bedroom apartment can take some work. The good news is there are ways to get the best rent possible.
To start, do your research to determine the typical rent range for a two-bedroom apartment in different areas of the city that interest you. Check listings on sites like Property Finder, Bayut, and Dubizzle to compare rents in various neighborhoods and see what amenities are offered at different price points. This will help ensure you don't end up paying above-average rent for the space and features you want.
Once you start viewing places that fit your needs and budget, be ready to negotiate. Many landlords in Dubai are open to some negotiation on the asking rent, especially if the place has been on the market for a while. Don't be afraid to make a lower offer, around 5-10% below the asking rent, to start the negotiation. Provide specifics on comparable properties currently available to help justify your offer. The landlord may come down to meet you in the middle.
Also consider offering to sign a longer lease, like two years instead of one, in exchange for a lower rent. Landlords prefer longer leases since it means more stable tenants and income. Be flexible with the move-in date as well. If the place has been vacant for a month or more, the landlord will likely appreciate a tenant who can move in quickly. All these strategies can help you achieve substantial savings on your rent each year.
With some persistence and smart negotiating tactics, you absolutely can find an affordable two-bedroom apartment in Dubai. Do your homework, make reasonable offers, and be willing to compromise. If you go in informed and confident, you'll land a spacious place for the best rent possible.
Read also: Future of investment in Blue world city sports valley
Conclusion
So there you have it, your complete guide to finding and renting a spacious two-bedroom apartment in the exciting city of Dubai. With abundant options at various price points, you're sure to find a place that suits your needs and budget. Just remember to start your search early, be prepared to provide the necessary documentation, and don't be afraid to negotiate the best deal. Once you've signed on the dotted line, you'll be well on your way to enjoying all the comforts of home along with everything Dubai has to offer right outside your door. Happy hunting and best of luck settling into your new Dubai digs! The adventure awaits.