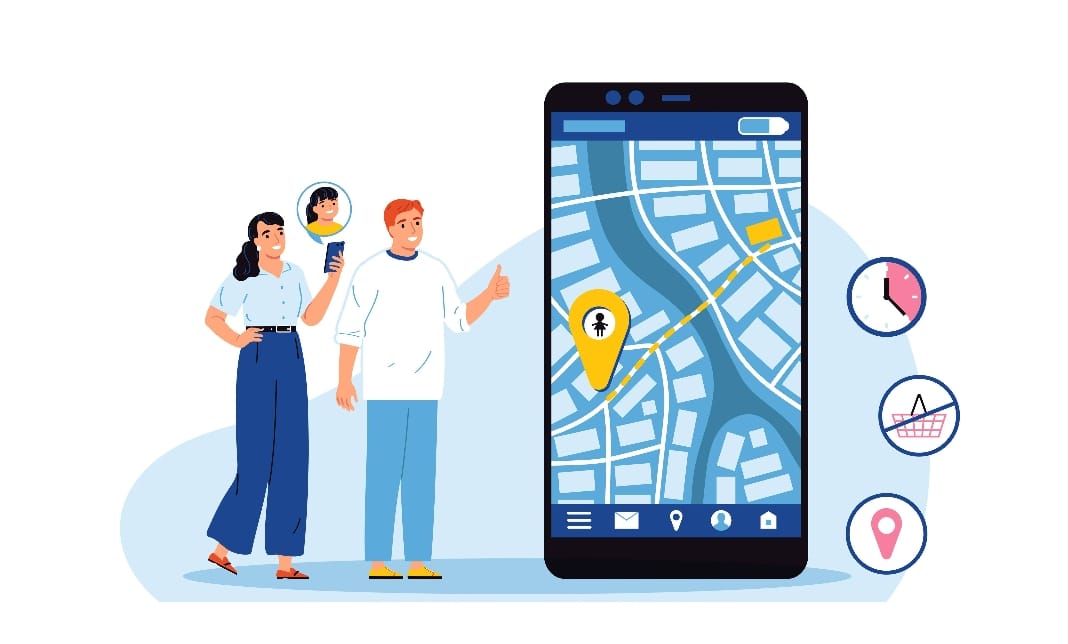 Organizations that rely on a mobile workforce must manage on-field agents effectively in today's fast-paced business environment. You may already be aware of the latest changes in technology. Map plugins are a major part of that.
Digital maps are precise and effective, representing a substantial advancement over simple physical maps. Over time, maps have evolved, affecting how people travel the world and how companies could grow internationally.
Engaging in the digital transformation propelled by CRMs such as Dynamics 365 is another means by which companies are guaranteeing their expansion. Companies that combine the power of maps with the flexibility of Dynamics CRM may reap the benefits of the best of both worlds. Continue reading about how to manage on field agents efficiently with a Dynamics Map Plugin:
What is Dynamics 365 Map?
After establishing a connection with Dynamics365, the Dynamics 365 Map plugin displays all the CRM data on that map. It makes data visualization easier. It was designed to operate well with CRM and support Power Apps. It can take time to comprehend a list of thousands of clients across different regions.
However, a map view makes it easy to see which regions have better sales and require additional marketing campaigns. The marketing and sales staff benefits the most from this plugin. If individuals have the right information in the future, they can make better-informed decisions. Furthermore, data management is made simple by this map integration, including appointment times and comments that previously required better documentation.
The importance of efficiently managing on-field agents
Effective on-field agent management can have a big impact on your company in many different ways. Increase the output of your agents by managing them effectively. Agents can accomplish more work in less time when sent to the appropriate locations via efficient routes.
Accurate deliveries and prompt service both boost client satisfaction. Client satisfaction increases the likelihood of recurring business and word-of-mouth referrals. Operating costs can be decreased with effective agent management. You may decrease labor expenses, save gasoline, and lessen vehicle wear and tear by optimizing routes and timetables.
Real-time visibility into your field activities is possible with a Dynamics Map Plugin. This enables you to keep tabs on the movements of agents, monitor their progress, and make swift adjustments as needed.
Methods for effectively overseeing field agents with the Dynamics
Map plugin geographical viewpoints for customized sales tactics
The map plugin's geographic insights can be used by salespeople to guide more focused sales tactics. By looking at the geographic dispersion of their customer base, they may determine which areas have a high demand for their goods or services.
With this information, more effective marketing strategies that are customized to requirements and preferences of particular regions can be developed. If the map indicates a client concentration in a particular area, the sales team may develop promotions tailored to that market's tastes.
Route enhancement
Make use of the Dynamics 365 Map feature to arrange the best paths for your agents. The plugin optimizes schedules by taking into account factors like traffic, distance, and priorities, which reduces travel time and costs.
Better time management and route planning
For sales staff who are constantly on the go, field visit management must be done well. By identifying customers based on proximity and presenting their positions, the map plugin aids in route planning optimization.
As a result, sales teams can devote more time to genuine sales engagements and reduce the amount of time spent traveling between appointments.
Knowledge about present locations
In dynamic sales settings, real-time data is invaluable. The real-time location intelligence provided by the map plugin allows sales teams to monitor customer whereabouts and respond promptly to any changes.
Salespeople can identify local prospects and schedule sudden meetings to boost productivity if they complete their work early.
Geofencing alerts
Place geofences around particular regions or customers. You can be notified automatically when an agent enters or exits a geofenced area. In order to manage deliveries, respond to calls, and guarantee that agents arrive on time, this position is essential.
Improving the visual appeal of the data
You need the correct insights into your data if you want your marketing campaigns to be successful, your sales to rise, and everything else to go your way. Dynamics CRM is a great tool for handling customer data.
By dragging your mouse over a pin on a map connected to a CRM record, you may see further details, including the name of the client or the area. The content that shows when a user click is up to you. You will be able to see and carry out your ideas more clearly with the aid of this plugin.
Effective Interaction
The features provided by the plugin enable real-time communication between managers and field agents. To ensure effective coordination, use alerts, updates, and messages to inform agents of any changes or new tasks.
Make use of basic check-in and check-out monitoring
Due to Dynamics 365 Map integration, all of your team members check-in and check-out information, as well as their position and time, will be shown on the map. Your team's position is shown on a map.
You will be aware of every detail, even whether the salesperson is in a meeting, once they provide you with an update. You will have more fun and make fewer phone calls as a result. Sales will rise due to this without taking any time from your employees.
Comprehensive agent profiles
Make thorough profiles with contact details, skill sets, and past performance information for every agent. Being able to quickly access this information facilitates decision-making when delegating work.
Monitoring continuously
Real-time tracking is the Dynamics Map Plugin's main purpose. Being able to know where your agents are at all times allows you to monitor their progress, respond quickly to situations, and provide customers with accurate arrival time forecasts.
Route optimization
Plan the most effective routes for your agents by utilizing the route optimization option. The plugin optimizes schedules, reducing travel time and expenses by considering variables like traffic, distance, and priorities.
Keep a map on file
Planning and decision-making need the use of data visualization. It might be more unclear if all the data were listed. You might have further information and thousands of clients. It would be difficult to establish clarity on a single entity when creating a plan based on a product, client type, day, or month.
When mapping is integrated, though, all CRM entities are visible on the map. Suppose you wish to carry out a marketing campaign in a certain location. In that case, you can utilize filters such as region and location in addition to drawing shapes to obtain the necessary data from that spot. Every record from the selected area is shown on a map.
The management can assign the task to team members so they can plot records. The map visualization makes it easy for managers to assign tasks. Companies can add more sales representatives if an area has a higher consumer base to achieve this goal.
Reporting and Analytics
Use the plugin's analytics and reporting tools to learn more about your field operations. To find patterns, areas for improvement, and performance gaps, analyze data. You can continuously optimize your processes for optimal efficiency with this data-driven strategy.
Customer Interaction
The Dynamics 365 Map offers real-time information on agent arrivals and departures, which can help to improve client interaction. This transparency raises client satisfaction and facilitates efficient expectation management.
Follow the fastest and shortest route optimization.
All of you may frequently utilize maps. Your life has been simplified, and you can now locate routes in any new place. Sales representatives travel to their next site using this route. But when they use it, they run into some issues.
Usually, they have multiple clients to see in a single day. One client at a time, their location data must be manually added. The map indicates the path to their objective, but they require a comprehensive itinerary that covers all the locations they must see in a single day.
Since they require this capability, they frequently have to return to the same locations, which makes it challenging to determine which clients are closest to one another. By building routes that pass by each client location, map plugins solve this problem.
On the trip, roads with plenty of traffic are avoided. When you reach your goal, you can see. If there are any changes in traffic, the fastest routes are displayed. It works like the maps on your phone, except you don't have to add locations. When all location data is obtained from the CRM, the best possible route is generated.
Final thoughts
Hopefully, you will learn how to manage field agents efficiently with a Dynamics Map Plugin. Organizations in a variety of industries can efficiently use Dynamics Map Plugin to streamline their field operations, which will improve their bottom line.
The advantages of utilizing the Dynamics Map Plugin become apparent regardless of your industry, such as construction, field service, sales, healthcare, or logistics. It is a potent tool that may completely change the way you optimize and manage your field agents, keeping you competitive in the fast-paced business world of today.
Also Read: 20 Best Apps for Trivia Questions: Challenge Your Knowledge and Have Fun