Jio Data Loan Number: Sometimes, a person has used his data and wants additional data to use the internet on his phone. A lot of Jio users have asked for an emergency data loan. Emergency data loans can benefit users as they can get data loans on their Jio SIMs.  
Like the rest of the companies, Jio gives emergency loans to the users that it takes back when they recharge their Jio SIM.
How can the users get a 1GB loan in Jio SIM?
Users can take a 1GB internet data loan in their Jio SIM to get a Jio loan. All they need is to follow a few steps. 
Open Jio app > menu > Jio emergency data loan > proceed > emergency net load option >tap on activate now > Done. 
How can the users get 10GB of loan data in Jio?
Users have to do a few steps to get a 10GB data loan in their Jio SIM. For this purpose, they have to dial 1009 on their mobile phones. This is how you can get Jio net loan. Users have to select the data loan that they want to take on their Jio SIM. Select 10GB and follow the instructions that appear.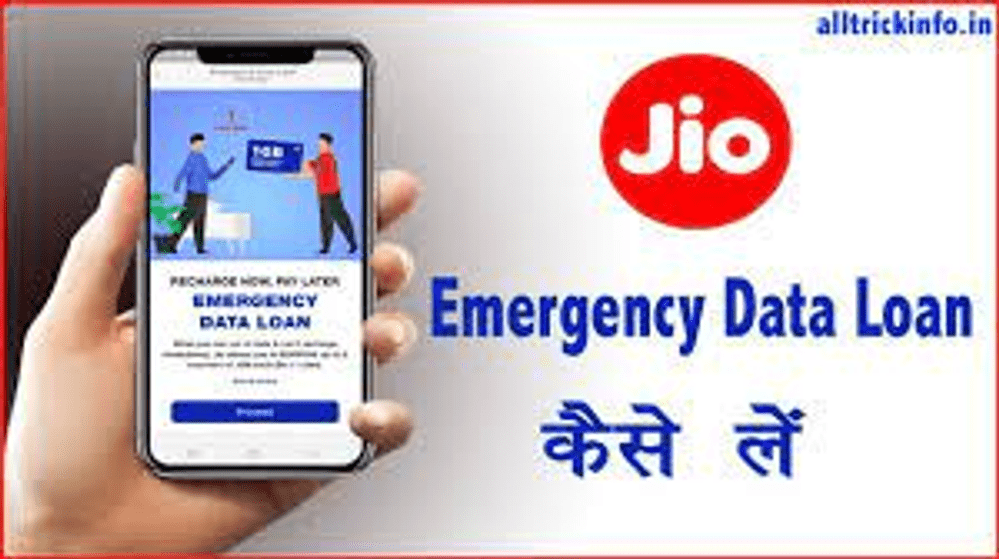 Check: Jio USSD Codes
How can the users get data loans in their Jio SIM with customer care?
Customer care is always there for people so that they can get the required assistance. All you need is to dial the customer care number on your mobile. Ask the customer acre officer to provide Jio data loan service on your handset. This is one of the most efficient and convenient ways to get a data loan on your Jio SIM.
Can the users get 20GB of free loan data on Jio?
Users cannot get more than 10GB of free data on their Jio SIM number. To get more than 10GB of data, you need to purchase a subscription to activate the data service on your phone.