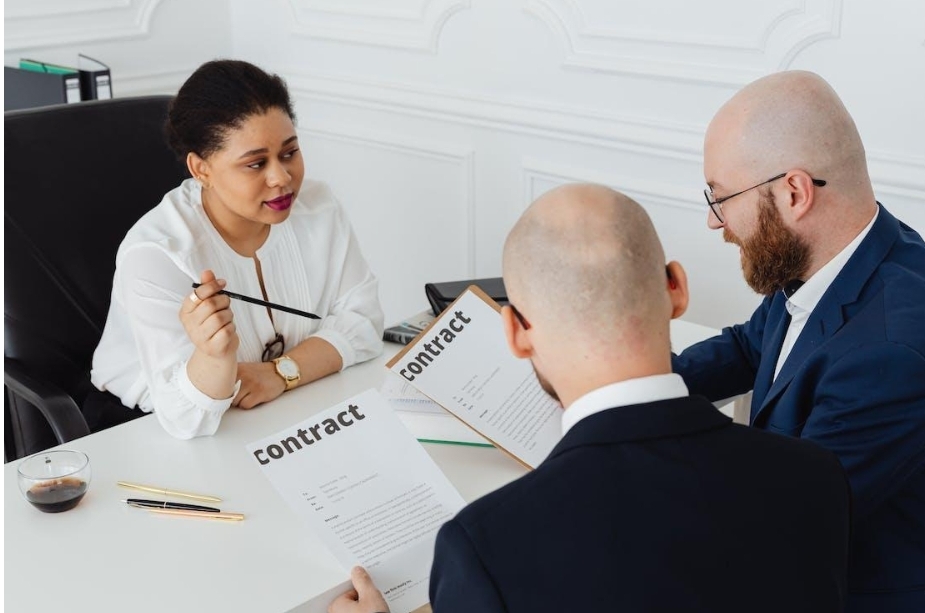 Whether it's a freelance gig or a business venture, contracts protect both parties' interests and serve as a reference point in case of conflicts, ensuring that agreements are observed and disputes are settled lawfully. This is especially true when money is involved, as contract management software can securely keep all contract-related data on one platform.
However, besides a well-written contract, project success hinges on a project manager's ability to comprehend and anticipate contract terms and restrictions. Imagine having to outsource some work or buy some materials from a third party. The correct project management contract is essential with this third-party service provider. This accentuates the necessity of project managers to possess a comprehensive understanding of various project management contract options available to negotiate contracts effectively.
In this article, we'll discuss three types of contracts a project manager could use and talk about why they're so important.
3 Types of Contracts in Project Management
1. Fixed-price Contract
Fixed-price contracts are preferred by project managers when payment is to be made regardless of the amount of time or resources used to complete the project. In these deals, both parties agree to complete the project at the seller's estimated total cost, which includes all labor, resources, and supplies. By paying a set amount upon the project's completion and possibly receiving bonuses based on performance, buyers take on less risk under this arrangement.
For example, fixed-price contracts are commonly employed in the construction business since they benefit all parties involved by providing a clear understanding of the final cost of the project. The buyer takes on some of the risk up front by making a partial payment, while the seller takes on the rest of it by being paid only after the project is completed.

Below listed are a few types of fixed-price contracts:
Fixed-price incentive fee contracts: They incentivize vendors to speed up project delivery and cut down on cost overruns by combining a fixed price with incentives depending on performance.
Firm fixed-price contracts: They offer stable pricing, which is especially useful when purchasing high-quality items with specific criteria.
Fixed-price contracts with economic price adjustments: These contracts are useful for conducting business across borders or when dealing with currencies that fluctuate from country to country.
2. Cost-plus Contract
The parties to a cost-plus contract agree that the buyer will pay all costs associated with the work, while the seller will get a fixed percentage of the total as payment. The vendor fronts the money for the project at the outset, and the buyer pays them back after they know how much everything will cost. Project managers commonly choose this contract form when there's a chance the project scope may change during its course. Cost-plus contracts come in a few different variations:
Cost-plus fixed fee contracts: They often reimburse the vendor for authorized expenses in addition to a predetermined charge, with the amount being dependent on the original project budget. This flat rate won't change unless the project's parameters do, making it a good choice for projects with a wide range of possible budgets.
Cost-plus incentive fee contracts: They motivate sellers to minimize manufacturing costs, allowing project managers to share financial risks with the seller. The minimum and maximum amounts that can be paid to a contractor, as well as the objective cost of the project, are all laid out in detail in these contracts.
Cost-plus award fee contracts: They compensate vendors for actual project expenses plus a charge determined by the purchaser's opinion of the vendor's performance. Most of the seller's payout will depend on meeting certain stipulated technical or subjective performance goals.
3. Time and Materials Contract
A time and materials contract is ideal for a project manager when the organization lacks precise estimates of the labor hours and materials necessary for project completion. This contract type puts purchasers at risk because they don't know the project cost. Many purchasers put a ceiling on weekly or monthly work hours to protect themselves from inflated costs.
When the vendor reaches this threshold, they must get the client's permission to do any further work. When a project management has to hire specialists or a set number of people for a set period of time, they will often use a time and materials contract. These contracts offer flexibility in instances when the project's requirements or the amount of labor and materials needed are unpredictable, but they demand continuous management to avoid costs from spiraling out of control.
Conclusion
Negotiating fair and equitable contracts with suppliers is one of the primary responsibilities of a project manager. And for that reason, project managers should be well-versed in various contract types and their legal ramifications so that they may negotiate contracts with confidence and competence. Hopefully, this article will guide you in the right direction.
Author Bio:
Qurat-ul-Ain Ghazali, aka Annie, is the growth manager at Contractbook and looks after all the organic channels. She has been with tech startups and scaleups for a couple of years with a B2B focus. You can find her socializing, traveling, indulging in extreme sports, and enjoying the local desserts when she is not working.
Also Read: The Key to Successful Team Leadership: Project Management Education and Training